By Kvantum Team Posted May 11, 2017 In Digital Marketing Attibution, Media Mentions, Real-Time Attribution
Kvantum team is delighed to be part of "Performance & Attribution" Stack by chiefmartec.com for 2017. Kvantum was also part of "Performance & Attribution" Stack in 2015 and 2016.
As you've probably guessed the landscape grew again this year, by about 40%, to a total of 5,381 solutions (from 4,891 unique companies).
The official stats for this year:
There are now 5,381 solutions on the graphic, 39% more than last year
There are now 4,891 unique companies on the graphic, up 40% from last year
Only 4.7% of the solutions from 2016 were removed (and another 3.5% changed in some fundamental way — their name, their focus, or their ownership).
SAP acquired Abakus in Dec 2016.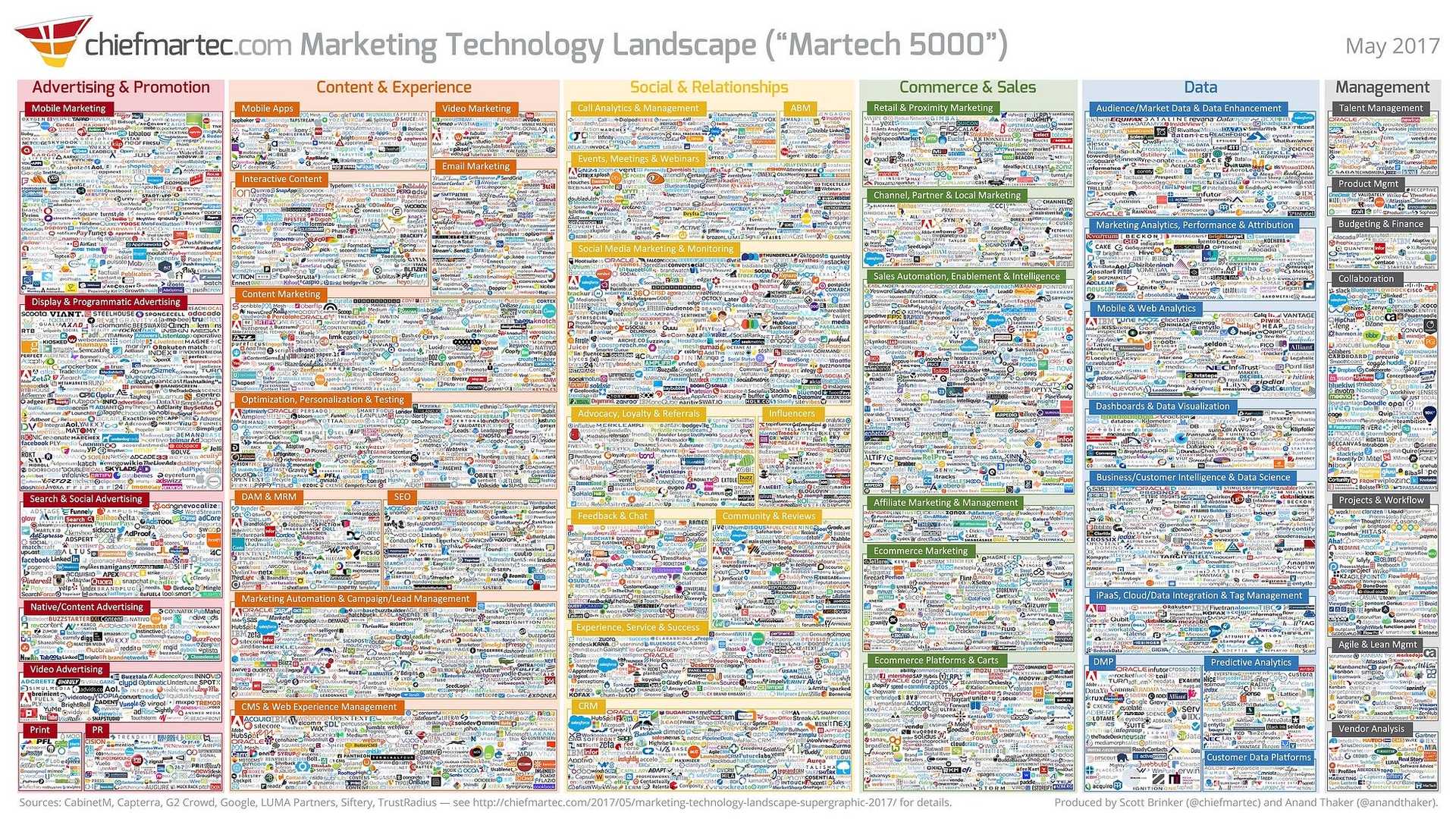 ---
In Digital Marketing Attibution, Media Mentions, Real-Time Attribution