How to Make Attribution Data Actionable for TV?
By Shilpi Sharma Posted March 19, 2015 In TV, Agile Marketing, Industry Trends, Real-Time Attribution
In Jan 2014, we anticipated that "Agile Marketing" would become the norm and the need for real time marketing attribution will increase accordingly. While we are almost towards the end of Q1 2015, we have been seeing a trend in last 6 months that is around agile marketing for TV. Brands are way more hungry to get attribution details on every campaign, channel & tactic and looking to optimize TV spend while understanding cross channel effects of digital on TV and vice versa.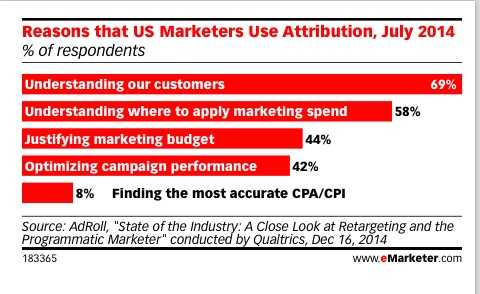 A recent report from eMarketer, " Cross-Platform Attribution 2015: Device Identification, Big Data Pose Challenges," focuses on two of the biggest challenges faced by marketers today -- properly accessing and organizing all the necessary data sets and making that data actionable.
Kvantum CEO Harpreet Singh is featured in the report, along with several other industry experts, offering his insight into how brands are looking to make traditional offline media more actionable, particularly television.
Key highlights from the report
More and more marketers hope to identify the effects of TV ad efforts two or three weeks into the campaign, with backup, alternative media plans on deck to optimize and adjust efforts as needed. "They're starting to establish these alternative media plans associated with TV or additional digital and TV so they can get the maximum sales impact from TV," Singh said. "We're doing more and more in-flight campaign optimizations for TV."
Most of those optimizations are happening through spot buys, whether to dial back on future television investment—in favor of digital channels—
or augment current TV performance with additional coverage. In using attribution to tie actual in-store sales back to TV and other advertising exposures, clients can then determine which DMAs are best suited for further TV investment based on the performance of the stores located in the same region.
Read the complete report on eMarketer.
@kvantumleap
---
In TV, Agile Marketing, Industry Trends, Real-Time Attribution